Elevator cladding with stainless steel mesh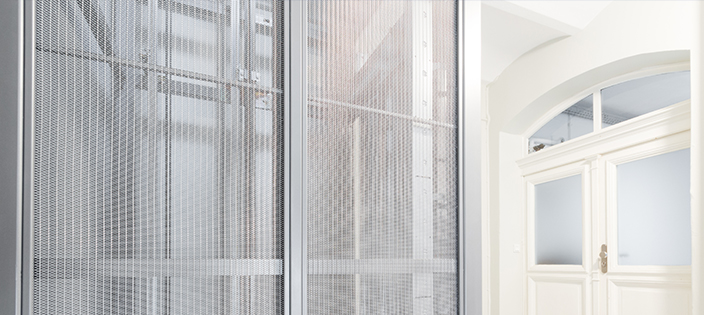 Versatility, robustness and exclusive appearance make HAVER Architectural Mesh the ideal material for interior design. The semi-transparent stainless steel mesh not only gives facades or ceilings – but also elevators – a modern, classic or even unusual appearance.
The architectural office LUKAS DROSTE ARCHITEKTEN from Kassel used the HAVER Architectural Mesh DOKAWELL-MONO 3601 for an elevator cladding, which impresses with its very own elegance. The wire mesh with a filigree appearance and an open area of 52% scores with semi-transparency. With complimentary lighting, the crimped wires produce shimmering light reflections creating a magnificent sparkling surface.

Haver & Boecker's stainless steel meshes can be used to create individual elevator designs of the highest quality. A large number of different mesh types and the possibility of coloring provide almost infinite freedom of individual design.


City
Kassel, Germany
Application
wall, balustrade, free figuration, falling protection
Object Type
housing
Mesh Type
Architect
Project Sheet