Reference projects using HAVER Architectural Mesh
As we all know, a picture is worth a thousand words. Therefore, it is best to form your own picture of our diverse wire meshes - and let yourself be inspired by projects that have already been implemented. Each of them contains all the expertise from hundreds of projects and more than 130 years of experience in the production and processing of wire mesh. Always with the aim of achieving the best result for our customers.
In our extensive and well-stocked reference overview, you will find many successfully completed projects using HAVER Architectural Mesh. Convince yourself of the variety of applications and the quality of our wire mesh and let the projects we have already completed show you the high standards of our work.
Fortis City Hotel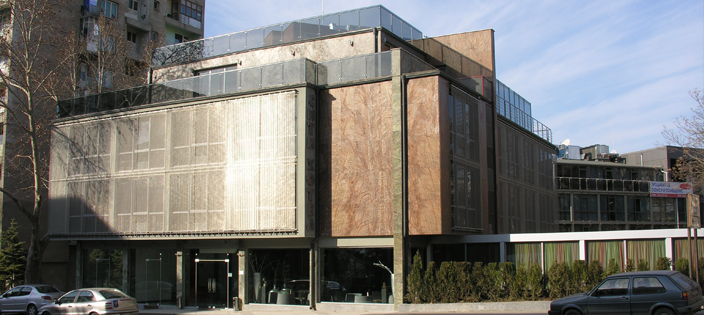 Construction of a new hotel with a wire mesh facade.

The Fortis City Hotel in Pleven, Bulgaria, is a new modern hotel, which opened in 2008. The architects' intend was to emphasive the exclusiveness of the hotel by the appearance of the exterior facade.

For this reason it was decided to use architectural wire mesh, which at the same time offers privacy for the hotel guests. To accomodate these requirements, HAVER & BOECKER developed the new architectural mesh specificaton DOGLA-TRIO 1033.

The facade elements are 5,60 m high with one intermediate mounting level. A total of 237 m² of this material were used. Haver & Boecker supplied ready-to-install panels.
City
Pleven, Bulgaria
Application
façade
Object Type
restaurants / hotels
Mesh Type
Architect
Project Sheet