Reference projects using HAVER Architectural Mesh
As we all know, a picture is worth a thousand words. Therefore, it is best to form your own picture of our diverse wire meshes - and let yourself be inspired by projects that have already been implemented. Each of them contains all the expertise from hundreds of projects and more than 130 years of experience in the production and processing of wire mesh. Always with the aim of achieving the best result for our customers.
In our extensive and well-stocked reference overview, you will find many successfully completed projects using HAVER Architectural Mesh. Convince yourself of the variety of applications and the quality of our wire mesh and let the projects we have already completed show you the high standards of our work.
OGIC Lyon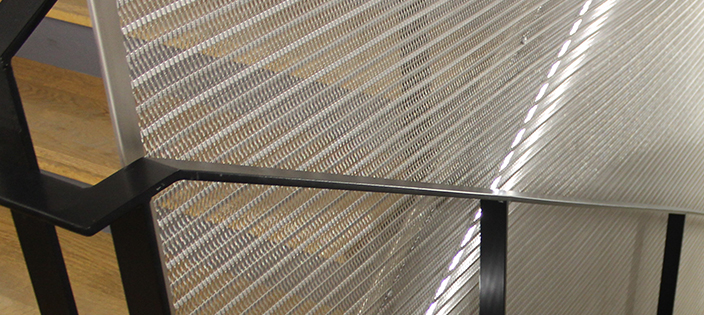 As balustrade infills, stainless steel wire mesh provides robust security and creates either transparency or privacy. Despite its stability, architectural mesh lends a certain lightness and textile elegance to railing infills and balustrades.
HAVER Architectural Mesh offers also protection and security for indoor and outdoor staircases. Extensive wire mesh elements and tailor-made mounting solutions enable an optimal integration of the stainless steel wire meshes on the building structure.

The HAVER Architectural Mesh LARGO- NOVA 3005 was selected for this staircase in France. The wire mesh creates a homogeneous appearance with low transparency. The up to 15 m long mesh panels act as effective fall protection.

Haver & Boecker supplied ready-to-install mesh elements including mounting system and edge protection profiles.