Reference projects using HAVER Architectural Mesh
As we all know, a picture is worth a thousand words. Therefore, it is best to form your own picture of our diverse wire meshes - and let yourself be inspired by projects that have already been implemented. Each of them contains all the expertise from hundreds of projects and more than 130 years of experience in the production and processing of wire mesh. Always with the aim of achieving the best result for our customers.
In our extensive and well-stocked reference overview, you will find many successfully completed projects using HAVER Architectural Mesh. Convince yourself of the variety of applications and the quality of our wire mesh and let the projects we have already completed show you the high standards of our work.
Flórián Udvar - Budapesti Ingatlan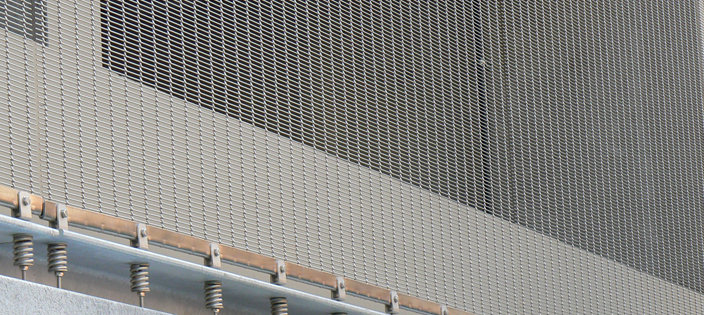 Flórián Udvar offers 10,300 sqm lettable area of A-category office space in the center of North Buda, at Flórián Square.

Flórián Udvar includes seven interconnected, 4- and 5-storey buildings, surrounding a court where a beautiful park provides tenants with green space for relaxation. The office complex was handed over in June 2008.

Besides the modern technical solutions applied throughout the renovation, the accessible building is equipped with card-entry system, opening windows and hosts a parking house of 240 parking spaces, that is cladded with transparent stainless steel wire mesh.

The developer BIF Group aimed to preserve and empasize the 19th century architectural characteristics, integrated with the 21st century styles, providing exceptional working environment by the clinker façade, the domed interiors, the cast-iron columns and the unusual interior height.

Flórián Udvar was awarded the "BEST BUSINESS PROJECT" at Property Forum 2008.
City
Budapest, Hungary
Application
façade
Object Type
parking garages
Architect