Reference projects using HAVER Architectural Mesh
As we all know, a picture is worth a thousand words. Therefore, it is best to form your own picture of our diverse wire meshes - and let yourself be inspired by projects that have already been implemented. Each of them contains all the expertise from hundreds of projects and more than 130 years of experience in the production and processing of wire mesh. Always with the aim of achieving the best result for our customers.
In our extensive and well-stocked reference overview, you will find many successfully completed projects using HAVER Architectural Mesh. Convince yourself of the variety of applications and the quality of our wire mesh and let the projects we have already completed show you the high standards of our work.
Théatre Municipal à Luxembourg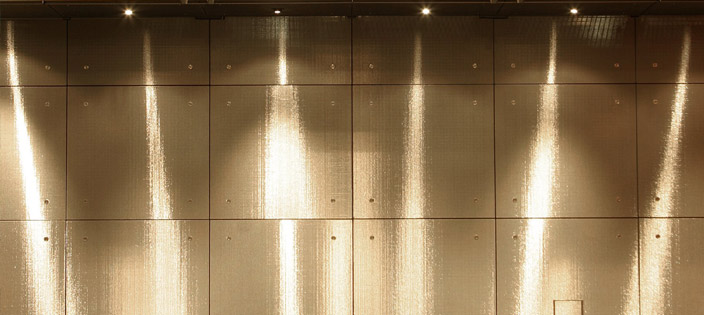 To give the Théâtre Municipal in Luxembourg and new and modern look nonetheless, the walls are clad with architectural mesh type MINIFLEX 8135.

For the renovation of the Théâtre Municipal in Luxembourg the architecural concept had to be adapted to existing structures of the theatre.

Amongst others the cladding of the proscenium walls had to be renewed and meet the current arrangement of the building.

HAVER & BOECKER supplied cut elements in a standard size of 1350 x 1365 mm, which were notched at all four corners. Then the mesh panels were attached to medium density fibreboards with an in-between sound absorption material. The wire mesh covers a total area of approximately 550 m².
City
Luxembourg, Luxembourg
Application
wall, acoustic, building redevelopment
Object Type
cultural/ convention centers
Mesh Type
Architect
Gerling + Arendt
Project Sheet