Reference projects using HAVER Architectural Mesh
As we all know, a picture is worth a thousand words. Therefore, it is best to form your own picture of our diverse wire meshes - and let yourself be inspired by projects that have already been implemented. Each of them contains all the expertise from hundreds of projects and more than 130 years of experience in the production and processing of wire mesh. Always with the aim of achieving the best result for our customers.
In our extensive and well-stocked reference overview, you will find many successfully completed projects using HAVER Architectural Mesh. Convince yourself of the variety of applications and the quality of our wire mesh and let the projects we have already completed show you the high standards of our work.
Sidi-Areal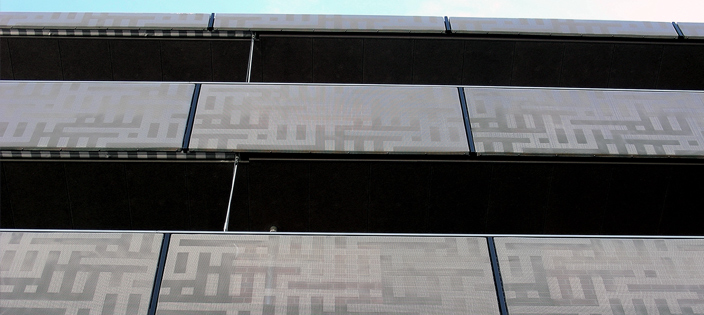 The Sidi-Areal is a live album showcasing the change of the Swiss city of Winterthur from a industrial town to service oriented community.

"Silkily" gentle living accents

The silk factory Winterthur, known as "Sidi", started in the year 1872 and quickly became the largest of it's kind in Switzerland.The canton of Zurich purchased the areal in 1970. Years later they called out an architectural competition in order to transform the areal into a residential neighbourhood. The owner's main idea and request was to develop "exemplatary house building while maintaining it's industrial character".

When detailing the project current trends in house building and design were incorporated. The wide balcony layers in the courtyard became the key architectural element. They lend a calming and relaxing characteristic to the building and link a timeless textile design to the history of the areal.

It was a quick and easy decision to use architectural wire mesh DOKA-MONO 1601. The geometric design on the wire mesh was achieved by means of sandblasting, allowing the natural color of the stainless steel to be maintained.
City
Winterthur, Switzerland
Application
falling protection, coloring
Object Type
housing
Mesh Type
Architect
Mesh
Project Sheet