Reference projects using HAVER Architectural Mesh
As we all know, a picture is worth a thousand words. Therefore, it is best to form your own picture of our diverse wire meshes - and let yourself be inspired by projects that have already been implemented. Each of them contains all the expertise from hundreds of projects and more than 130 years of experience in the production and processing of wire mesh. Always with the aim of achieving the best result for our customers.
In our extensive and well-stocked reference overview, you will find many successfully completed projects using HAVER Architectural Mesh. Convince yourself of the variety of applications and the quality of our wire mesh and let the projects we have already completed show you the high standards of our work.
Leibniz Computer Center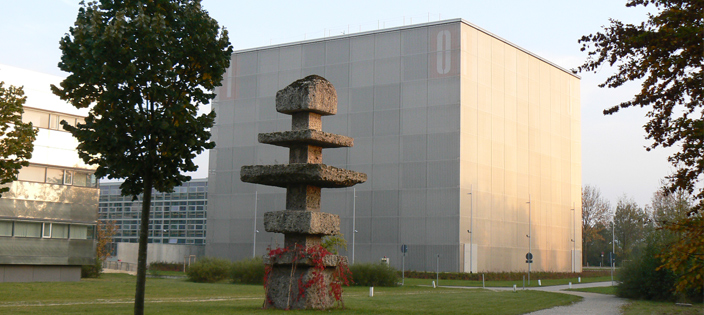 Architectural Mesh Façade for electro magnetic shielding.

Computer centers rarely have an individual architectural character. The Leibniz Computer Center located in the important access area of Munich's science campus in Garching is an exception to this rule.

Special attention was paid to the architectural brief: A clear distinction between the three main functions of the complex - mainframe computer, institute building and tuition premises - ensuring that the character of each building corresponded with it's function.

The mainframe computer is housed in a giant cube 27,5 m high by 35 m wide. This "computer cube" is the core of the Leibniz Computer Center. For technical reasons the facade of the cube consists of several layers.
City
Garching near Munich, Germany
Application
façade, electromagnetic shielding
Object Type
computing center
Architect
Mesh
Project Sheet