Reference projects using HAVER Architectural Mesh
As we all know, a picture is worth a thousand words. Therefore, it is best to form your own picture of our diverse wire meshes - and let yourself be inspired by projects that have already been implemented. Each of them contains all the expertise from hundreds of projects and more than 130 years of experience in the production and processing of wire mesh. Always with the aim of achieving the best result for our customers.
In our extensive and well-stocked reference overview, you will find many successfully completed projects using HAVER Architectural Mesh. Convince yourself of the variety of applications and the quality of our wire mesh and let the projects we have already completed show you the high standards of our work.
Saale-Park Leipzig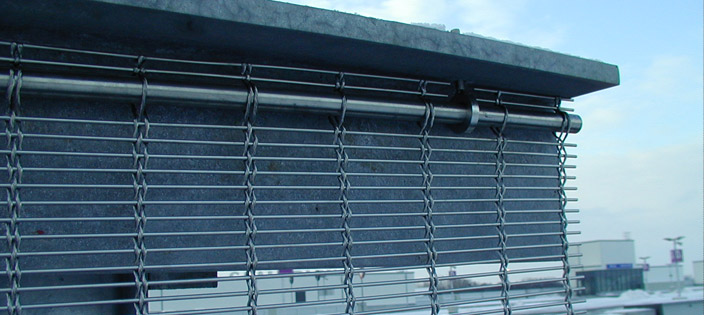 Lange Zeit war es schwer im Saale-Park Leipzig einen Parkplatz zu finden. Mit dem Bau des neuen Parkhauses gibt für die Besucher des Einkaufszentrum nun ausreichend Parkmöglichkeiten.

Die Treppenhäuser des Parkhaus wurden mit Edelstahldrahtgewebe des Typ MULTI-BARRETTE verkleidet, die neben der optischen Aufwertung des Parkhauses auch zur Sicherheit beitragen: Architekturgewebe als Absturzsicherung!
City
Leipzig, Deutschland
Application
Fassade, Absturzsicherung
Object Type
Parkhäuser
Mesh Type
Project Sheet