Test sieve shakers for hire
Are you considering whether the HAVER EML test sieve shaker is right for your application? Take the test. We offer you our screening machines for 4 weeks for on-site testing. Should you decide to buy the machine, we will add the rental price to the new price.
High-frequency screening – test our ultrasonic solutions
Cleaner screens and more throughput: Especially with the finest bulk solids, ultrasonic frequency variation can be helpful. For production sieves we manufacture ready-to-install ultrasonic sieve frames while, for laboratory applications, a clamping ring is clamped around the HAVER test sieve. Test our ultrasonic screening systems for 4 weeks and convince yourself of the convenient and fast system.
Your Team of Experts
Support and Service
Particle Analysis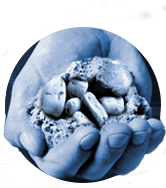 Your Team of Experts
Support and Service
Industrial Wire Screens
Dynamic image analysis on time – rent our HAVER CPA
A reliable method to precisely analyse the size and shape of dry bulk particles is dynamic image analysis. Whether as a laboratory or industrial device - the HAVER CPA measuring devices use digital image processing of particles. Test this innovative technology for a rental period of up to 4 weeks. We are happy to support you with commissioning and training on site.
Bastian Driefer
Sales CPA
Particle Analysis
Great performance on a small footprint
Test our screening machines HAVER DMS and HAVER UMD
For screening small production volumes and small single batches and for applications on laboratory and pilot plant scale, our sleek screening machines, which are available in one- and two-deck design, are particularly suitable.

Both the HAVER DMS and the HAVER UMD are suitable for a large variety of bulk materials such as sand, gravel, ore or coal, as well as for sensitive or aggressive products and can be equipped with our ultrasonic system.
Test our small linear vibrating screening machines for up to 8 weeks.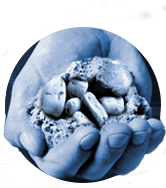 Your Team of Experts
Support and Service
Industrial Wire Screens